4 Jackets WE'LL BE WEARING ALL SEASON
Stay cozy and stylish this season with our curated collection of jackets & coats.

THE TEDDY COAT
The teddy coat, with its irresistibly soft faux-fur texture, wraps you in warmth and style. Its oversized silhouette and neutral tones make it incredibly versatile, perfect for layering over anything from casual jeans to elegant dresses - adding a cozy yet fashionable touch to your winter wardrobe.
Fiona Koba Oat Faux Fur Coat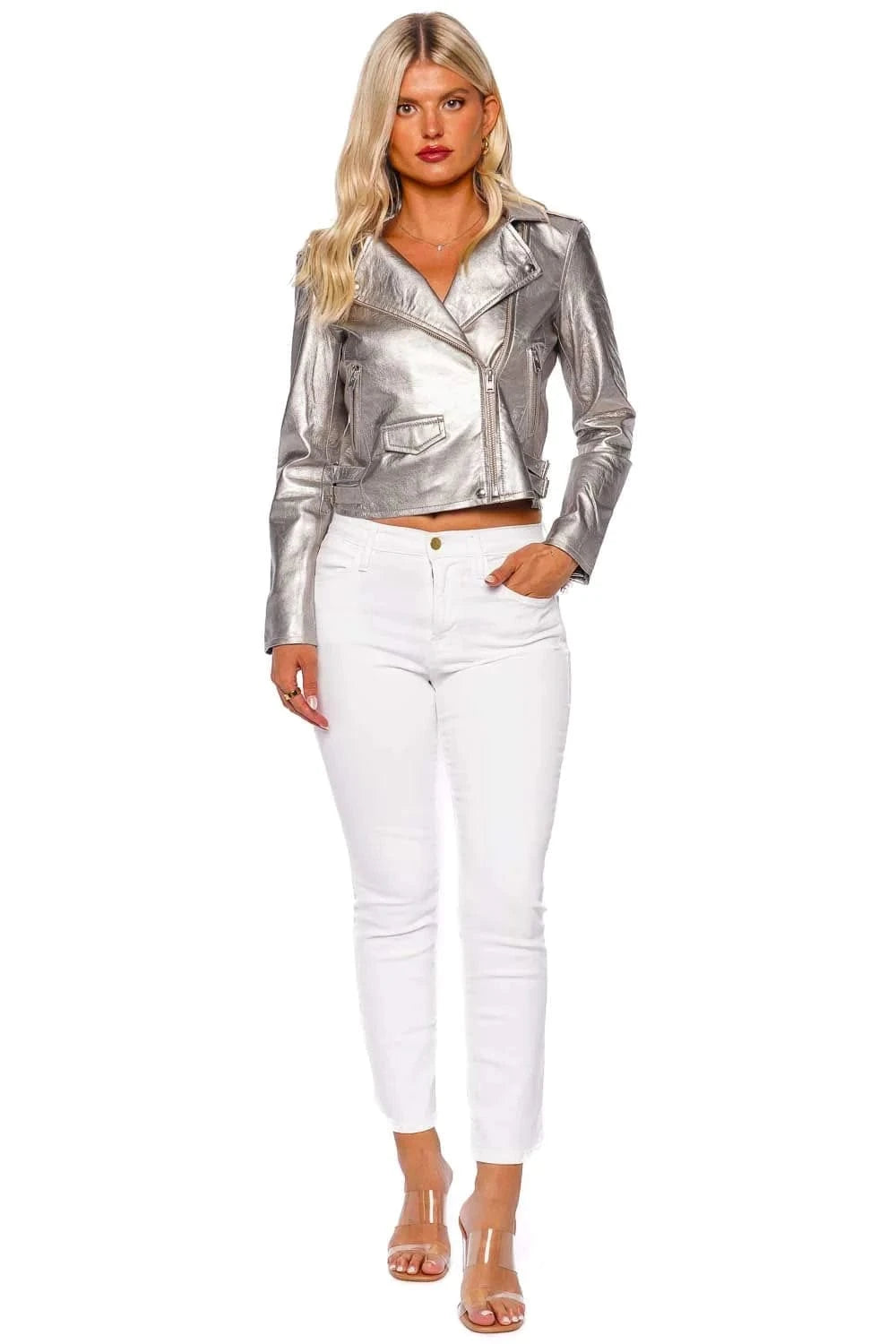 THE LEATHER JACKET
The leather jacket is an essential piece, effortlessly bringing a cool edge to any outfit. Its sleek silhouette and versatile appeal make it the ultimate statement piece, seamlessly transitioning from casual outings to formal affairs. Make a statement in our latest metallic and blue toned pieces.
Ashville Metallic Leather Cropped Jacket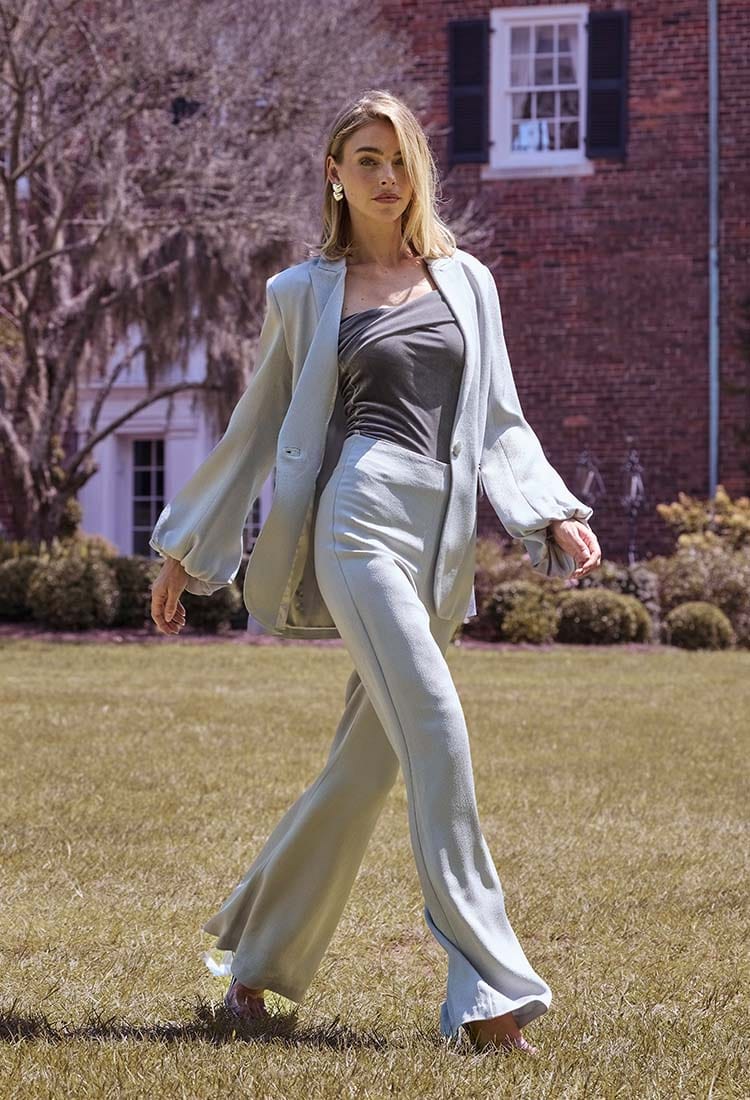 THE RELAXED BLAZER
The relaxed blazer is a wardrobe game-changer. With its loose fit and soft fabrics, it bridges the gap between formal and casual wear. Perfect for layering over everything from tailored trousers to jeans. The relaxed blazer adds an instant touch of polish to any outfit, making it a must-have for the entire season.
Coco Grey Puff Sleeve Crepe Blazer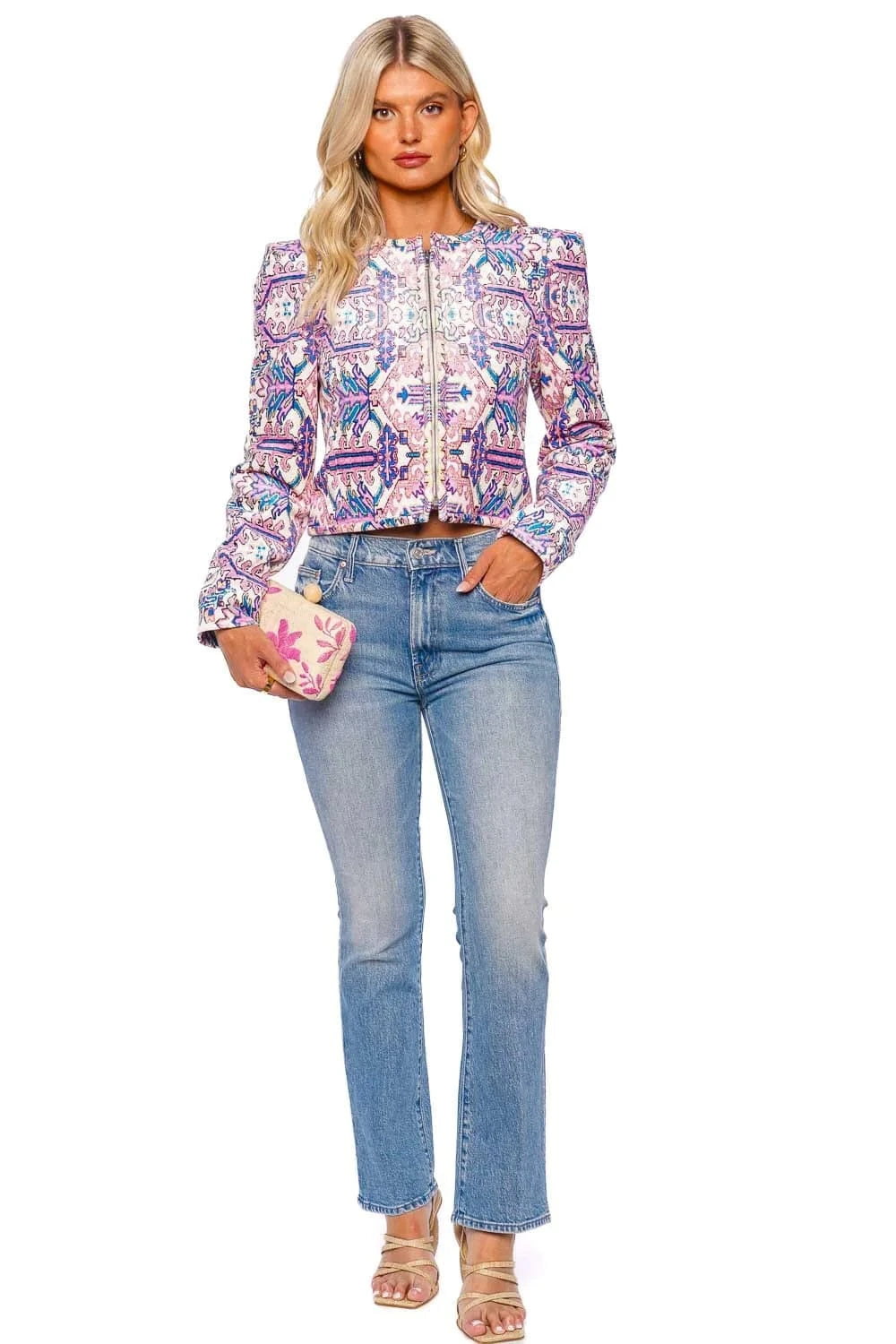 THE BOMBER JACKET
The bomber jacket, often known as a flight jacket, earned its name from its origins in military aviation. Today, this iconic jacket has evolved to incorporate bold colors and elevated hardware. From a day at work to your next night out, style your bomber jacket effortlessly for the ultimate cool girl look.
Valian Collarless Printed Jacket
WOMEN'S DESIGNER JACKETS & COATS