THE ESSENTIAL DENIM SHOP
From the classic skinny jean to the latest distressed styles, we've rounded up our top denim picks you won't want to miss out on.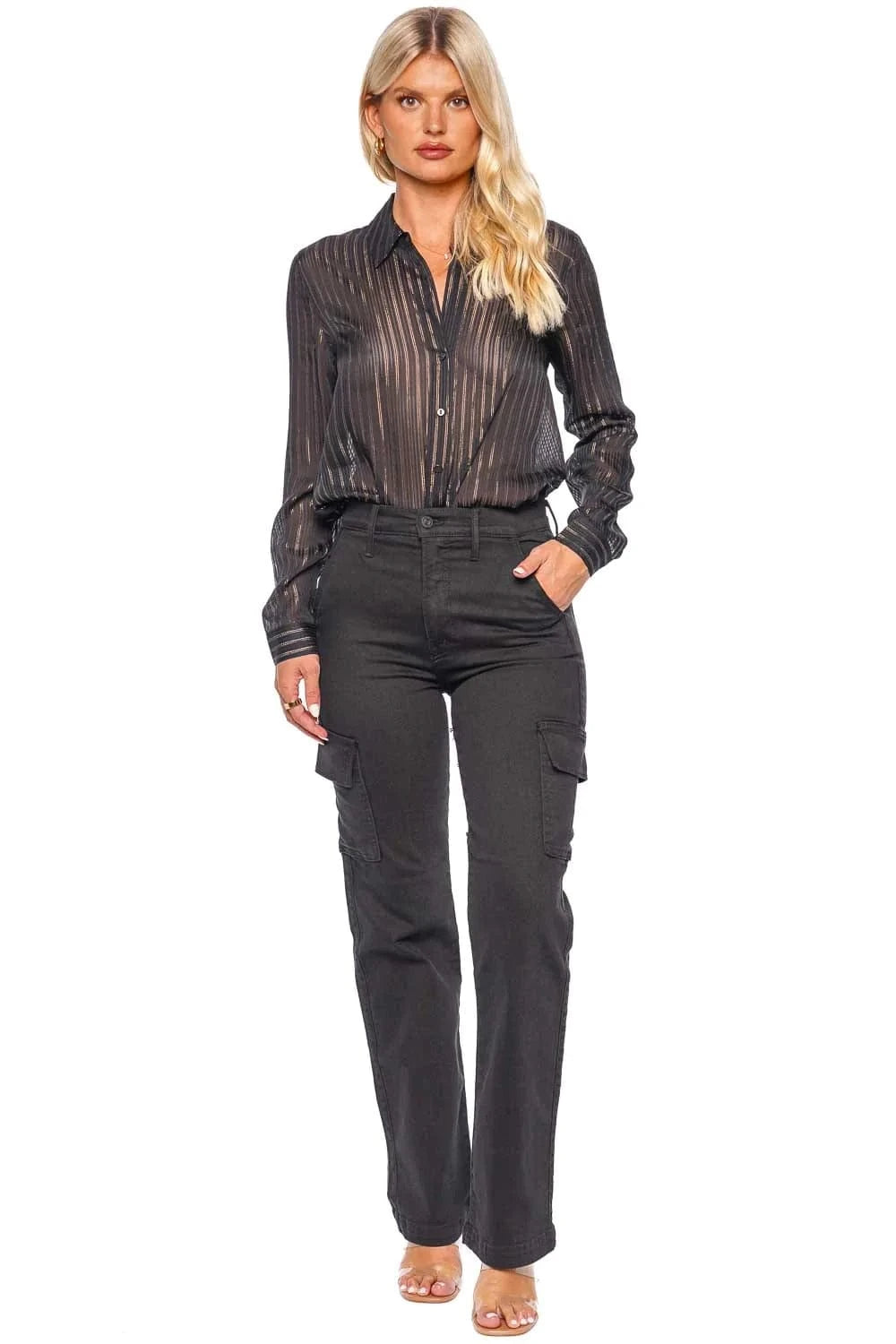 cargo-style
Cargo jeans have taken the fashion scene by storm. These trendy bottoms combine the classic appeal of jeans with the utilitarian design of cargo pants, featuring multiple pockets and a relaxed fit. Cargo jeans effortlessly blend comfort and street-style edge, making them a favorite among fashion enthusiasts. Whether paired with a casual tee for a laid-back vibe or dressed up with a blouse and heels, cargo jeans offer endless styling possibilities.
The Straight Up Rambler Cargo Jean
the wide leg
Our newest obsession, wide leg jeans offer a comfortable and baggy fit. Characterized by their room from the waist to the hem, these jeans offer a relaxed and laid-back silhouette. We suggest styling these with a fitted top, heels, and statement earrings.
Spinner Zip Chew Rollin Around Jean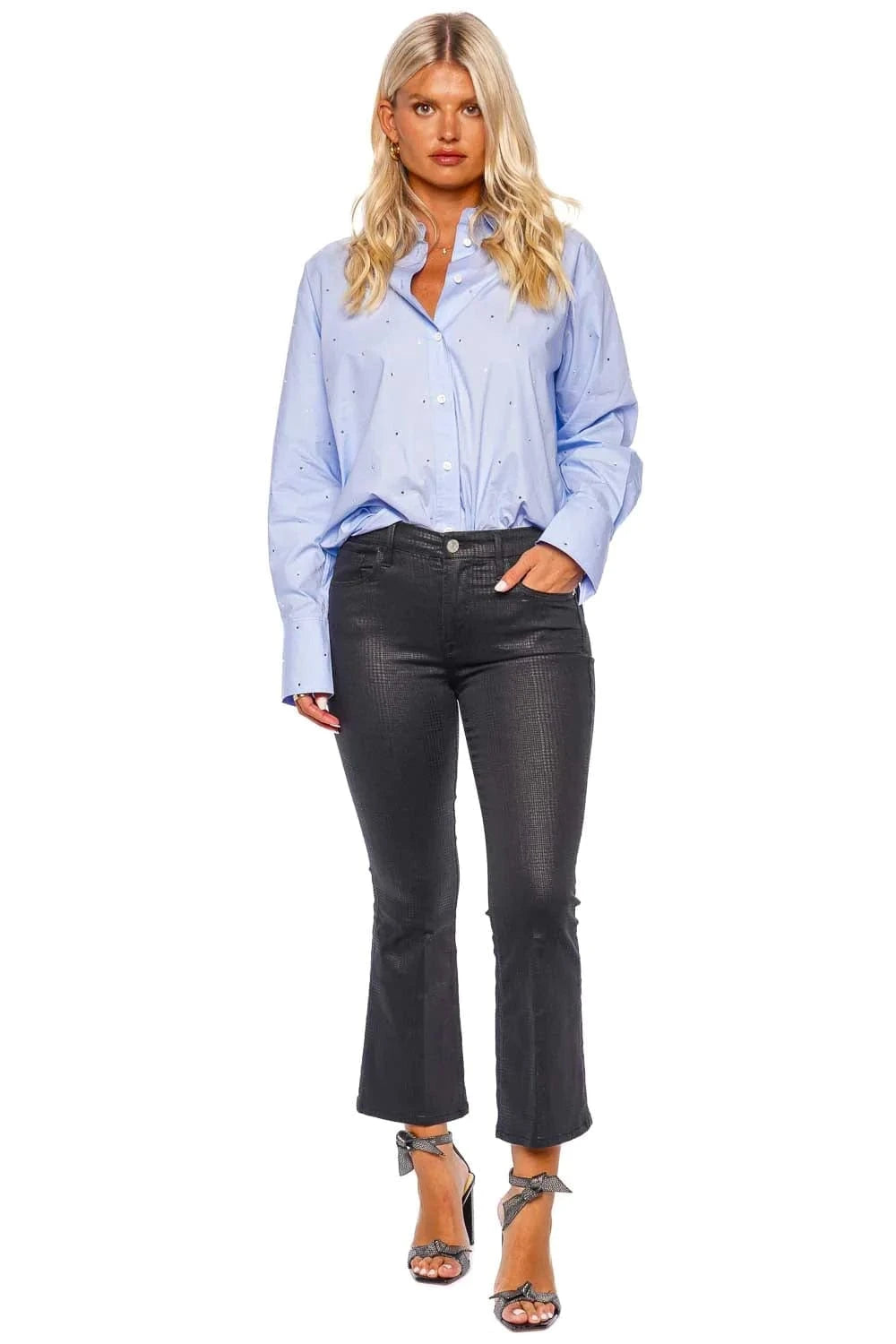 THE COATED JEAN
Wax-coated jeans redefine denim fashion with their sleek, edgy appeal. These jeans, crafted from denim coated with a thin layer of wax, boast a polished finish that effortlessly transitions from day to night. The wax coating not only adds a subtle sheen but also provides a leather-like texture, elevating your typical denim jean. Perfect for adding a touch of glamour to casual outfits or creating a chic contrast with dressier tops, wax-coated jeans have become a fan favorite.
Le Crop Mini Bootcut Coated Jeans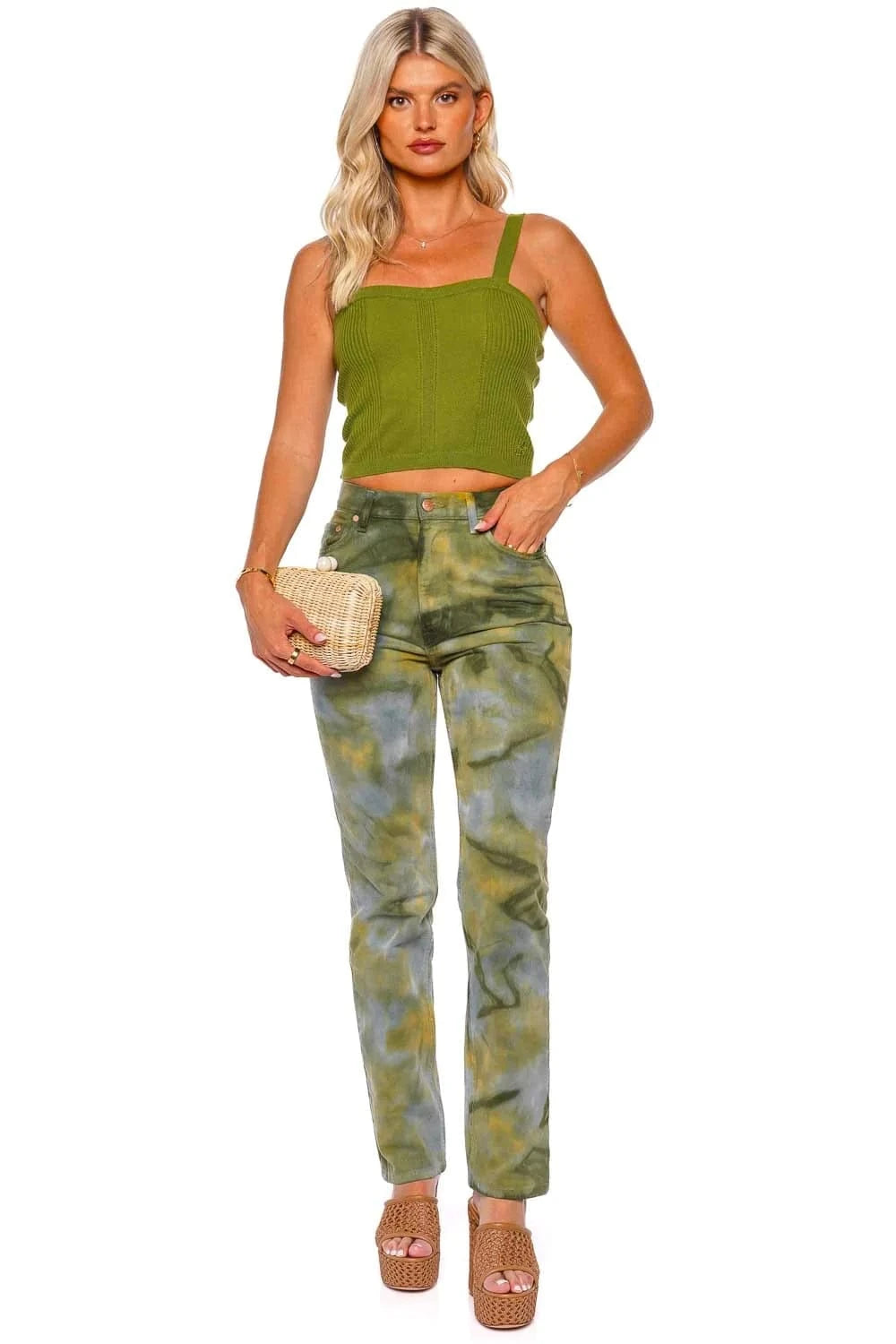 a pop of color
Departing from the traditional blue denim, these vibrant bottoms come in a spectrum of hues - from soft pastels to bold primaries, allowing individuals to express their style in a playful way. Paired with a solid top, colored jeans effortlessly elevate any outfit.
The Agnes Malachite Straight Leg Jeans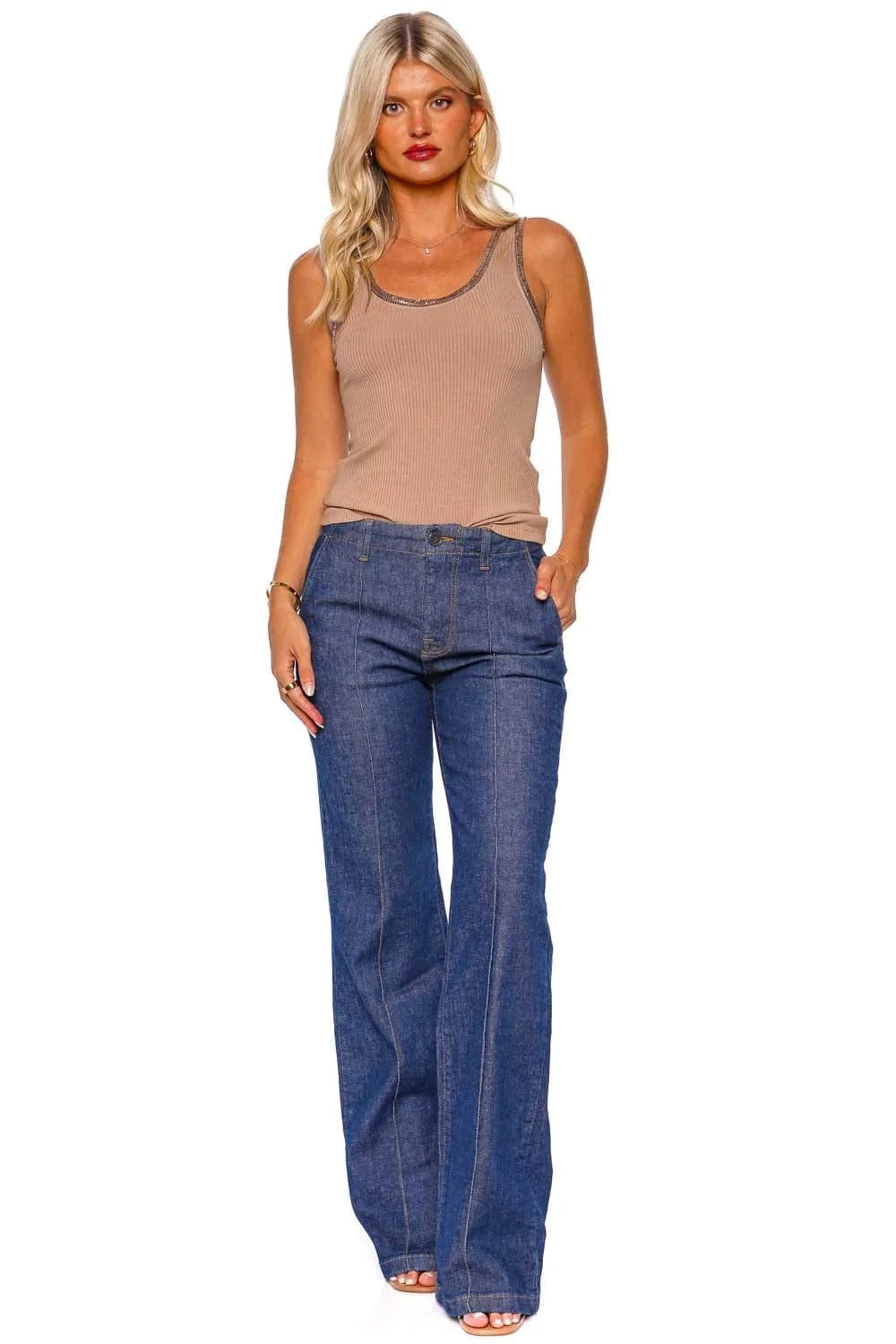 high-rise flair
Bringing back the iconic style of the '70s with a modern twist. Sitting comfortably at the waist, high-rise jeans elongate the legs and accentuate the waistline, creating a flattering silhouette. Whether embracing a vintage aesthetic or looking to make a bold fashion statement, these jeans offer a timeless and trendy choice for any fashion-forward individual.
Ansel Imperial High Rise Flare Jeans
THE SKINNY JEAN
Loved for their ability to showcase footwear and provide a polished look, skinny jeans have become a timeless choice, defining contemporary fashion with their figure-flattering charm. Whether paired with heels and a blouse for a night out or dressed down with sneakers and a tee for a casual day, skinny jeans effortlessly transition between various styles.
TextThe Looker High Waisted Ankle Jeans